Our mission is simple: Provide world-class counseling, representation and solutions that exceed your expectations.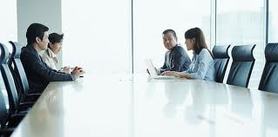 We Believe Law Is A Craft

We are committed to partnering with you to achieve your goals, not ours. We're interested in real relationships, not "financial arrangements".

We believe the practice of law is a craft. Like Greek sculptors or Renaissance artists, all attorneys are called to devote themselves to mastering that craft. We are dedicated to that truth.

So, when you need legal representation, counseling and solutions for your most critical personal or professional affairs, do you want a salesman who treats you like a consumer with "2 for 1 Tuesdays" gimmicks? Or, do you want a master craftsman, an artisan, who practices the craft of law at the highest level for its own sake?

We Are Distinguished By Our Service Model

When businesses bring their matter or issue to some firms, a partner or shareholder may review the file, shake a few hands, make a few phone calls, and never look at the file again. Instead, the file is handed off to an inexperienced associate who uses the file to "train" or learn about the law — all at your expense.

At JLG, Todd A. James (President, CEO & Lead Counsel) personally manages every file. Your matter or issue is not foisted off onto an inexperienced associate or paralegal. Your matter gets the full attention it deserves, and for which you are paying.

In fact, we are so committed to this service model that we will turn away new clients before we will compromise the level of attention your file is getting. So, if you bring your matters to another firm, make sure and review your bills to see how many different hands are "working" on your file.

---
Todd A. James | President, CEO & Lead Counsel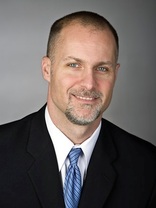 JLG is led by Todd A. James — its President and CEO. Mr. James has been serving a broad client base as legal counsel since 1998. In addition to providing comprehensive business counseling, he is a seasoned litigator and trial attorney.

Direct: 949.407.9011
Facsimile: 949.407.4897
E-mail: tjames@thejameslawgroup.com



EDUCATION:
B.A., University of California, Berkeley
J.D., Whittier College School of Law
Dean's List
Chief Justice, Moot Court Honors Board
American Jurisprudence Award

ADMISSIONS/MEMBERSHIPS:
State Bar of California
Business Law section
U.S. District Court for the Northern District of California
U.S. District Court for the Eastern District of California
U.S. District Court for the Central District of California
U.S. District Court for the Southern District of California
U.S. Court of Appeals for the Ninth Circuit
Orange County Bar Association
Business & Corporate Law section
Business Litigation section
---
---